Essex Driving School
Drive Pass is a driving school from Essex that offers driving tuition to first time drivers over the age of 17.
Driving lessons cost £30 an hour for a driving lesson in a manual car and £32.50 an hour to drive an automatic car.
All the Driving Instructors work 7 days a week from 7am until 9pm. So, if you work long hours during the week, then you can have your driving lessons at the weekend.
Here are the areas we cover in Essex:
Colchester

Clacton

Witham

Harwich

Manningtree

Frinton
Our intensive courses are currently from £29 an hour. You can choose to book drive course packages and can have 20 hrs, 30 hrs or 40 hrs. This course needs to be paid in advance and you can obviously add single lessons on if you find you need a couple more at the end of your package of lessons.
If you need to cancel your intensive course, then please give us two weeks' notice to cancel this otherwise you will not be able to get your money back.
If you need to cancel a driving lesson, then please contact us as the earliest opportunity. This way we can offer a driving lesson to someone else.
Start Learning to Drive Today
Give us a call to schedule your first driving lesson
For the intensive crash course, you may be required to take up to 50 hours of lessons depending on your driving skills, experience and your confidence. If you take to driving quickly and are really confident, then you may be ready to take your test in as little as 15 hours of driving lessons with us at Drive Pass.
Learn how to drive in bad weather conditions and at night with my pass plus course. I also take newly qualified drivers out on to motorways and dual carriageways to help boost their confidence as this is something you may not learn on your driving lessons.
We love teaching pupils how to drive, seeing them go from slightly nervous and anxious to confident and safe drivers. We are happy to give lessons to nervous drivers or students that have not 'got along' with other Driving Schools or Driving Instructors, please don't worry if you think you will never be able to pass your test, we believe in taking small steps and we will prepare you to be a safe and competent driver.
Testimonials
Here's what our happy drivers had to say about our services: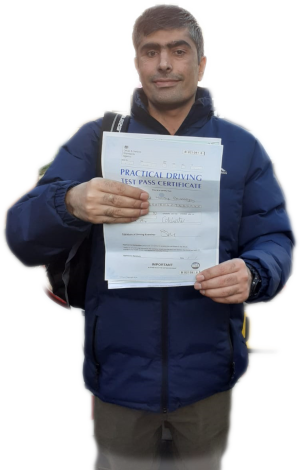 I am Yousuf, I am writing this letter to sincerely appreciate and thank Mr Brian for his hard work and precious time teaching me how to drive properly and pass my test.

Mr Brian is a very professional instructor, he taught me practically most of the road traffic rules, he always spotted my weak points and worked on it until I passed my driving test.

I'd also like to massively thank Mr Brian for giving me the confidence and courage to overcome my worries when driving.
I recommend Mr Brian to all of my friends or anyone looking for a best, and professional instructor. Many Thanks, Yousuf.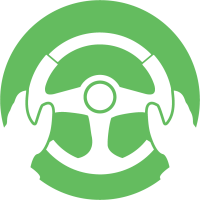 I have been with Brian a little while now he's truely amazing he boost my confidence in my driving as I've really bad anxiety he makes u feel comfortable and at ease I would highly recommended Brian to everyone and anyone who is looking to learn how to drive in an automatic car.

Well done Brian keep doing what your good at he is a 5 star rating teacher.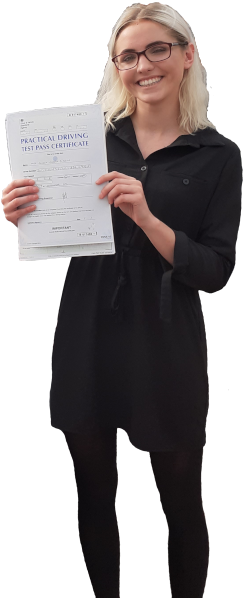 Brian was an excellent driving instructor in teaching me how to drive an automatic. He made me feel calm and relaxed in every lesson. Brian made me feel confident in being able to drive and I could not recommend him enough!